What are some good options to go with lamb chops? Lamb chops are a versatile and delicious dish perfect for dinner parties or a special date night at home. The best part is that you can pair them with various sides and flavors, making it easy to switch up the menu and keep things interesting.
Speaking of fests, Easter is just around the corner, and if you're planning a special meal to celebrate the occasion, lamb chops are a classic choice that never goes out of style. But what do you serve with them to take your meal to the next level?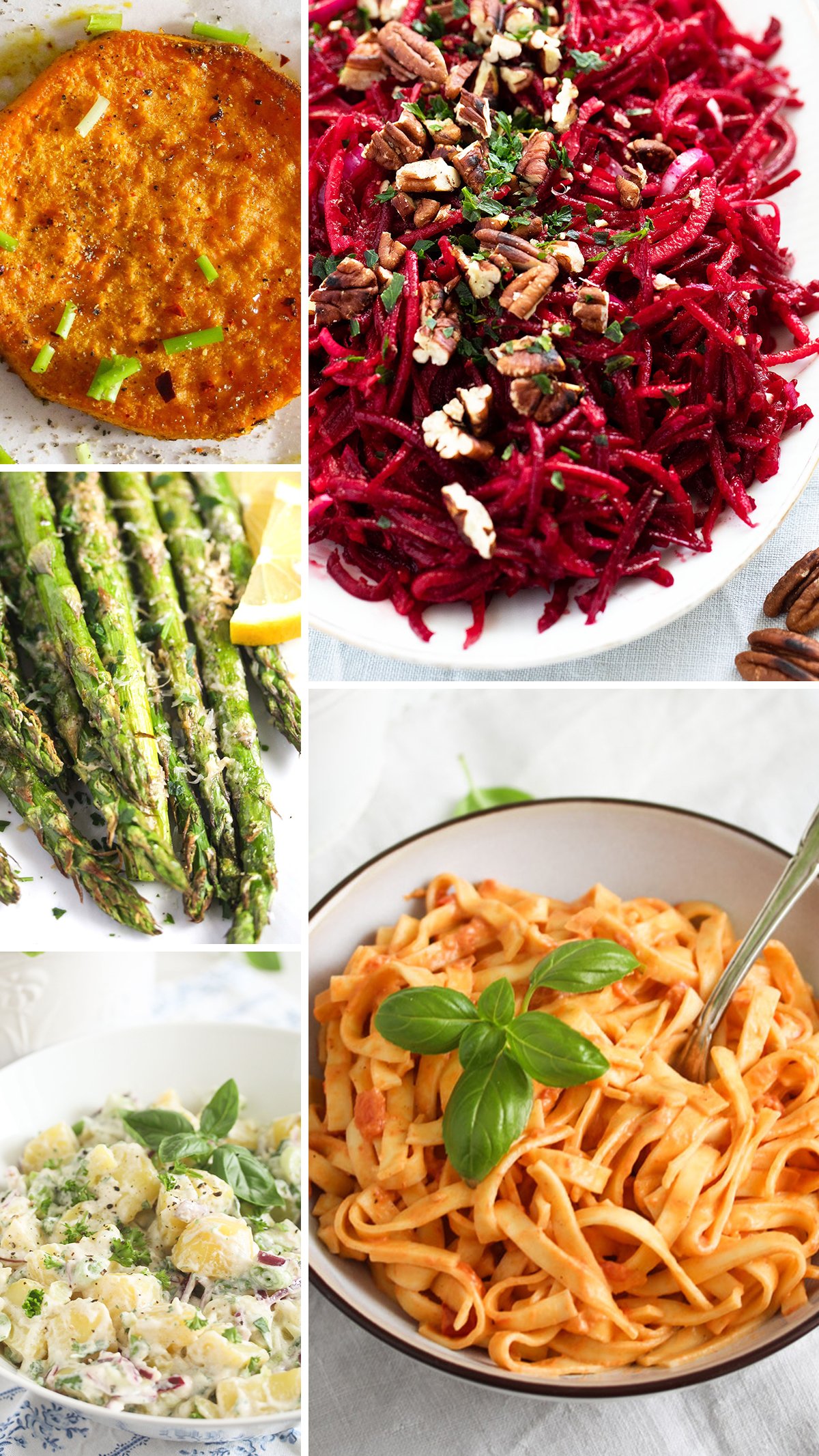 That's where we come in. As a food lover, I know that pairing the right side dishes with your lamb chops can make all the difference in creating a memorable meal for your loved ones. In this post, we'll explore some delicious and easy-to-make side dishes that will complement your lamb chops perfectly.
Whether you're looking for something fresh and light, or hearty and indulgent, we've got you covered.
First, let's start with our super-fast Lamp Chops recipes:
What goes well with Lamb Chops?
One of the best choices to pair with lamb chops is a salad. There are a variety of salad options to choose from, but a salad with beetroot, apples, and herbs will complement the richness of the lamb chops perfectly. The acidity in the balsamic dressing will cut through the fatty flavors of the lamb and help balance the meal.
Additionally, a salad adds a refreshing and light element to the meal, making it an excellent choice for those who want to balance out heavier dishes.
Consider making a yogurt mint sauce or a tahini-lemon sauce to accompany your lamb chops, similar to the one featured in this post:
Lamb Chops can pair well with Mascarpone Pasta (Tomato and Mascarpone Sauce), as the creamy and tangy sauce can complement the bold flavors of the lamb.
Lemon Pepper Pasta can go well with lamb chops as the citrusy flavors of the pasta can balance the richness of the lamb, creating a delicious and well-rounded meal.
In conclusion, if you're wondering what to serve with lamb chops, there are many options to consider. From salads to plates of pasta, it's important to find the right pairing to complement the bold flavors of the lamb. Experiment with different combinations and consider factors like flavors, textures, and nutritional balance to create a well-rounded meal.
As a home chef, finding the perfect pairing for your lamb chops can be a fun and rewarding experience. Don't be afraid to get creative and try new things, and remember that sometimes the simplest sides can be the most delicious.