Take your Mac and Cheese experience to the next level by incorporating these delectable side dishes or main dishes that will leave your taste buds dancing with delight.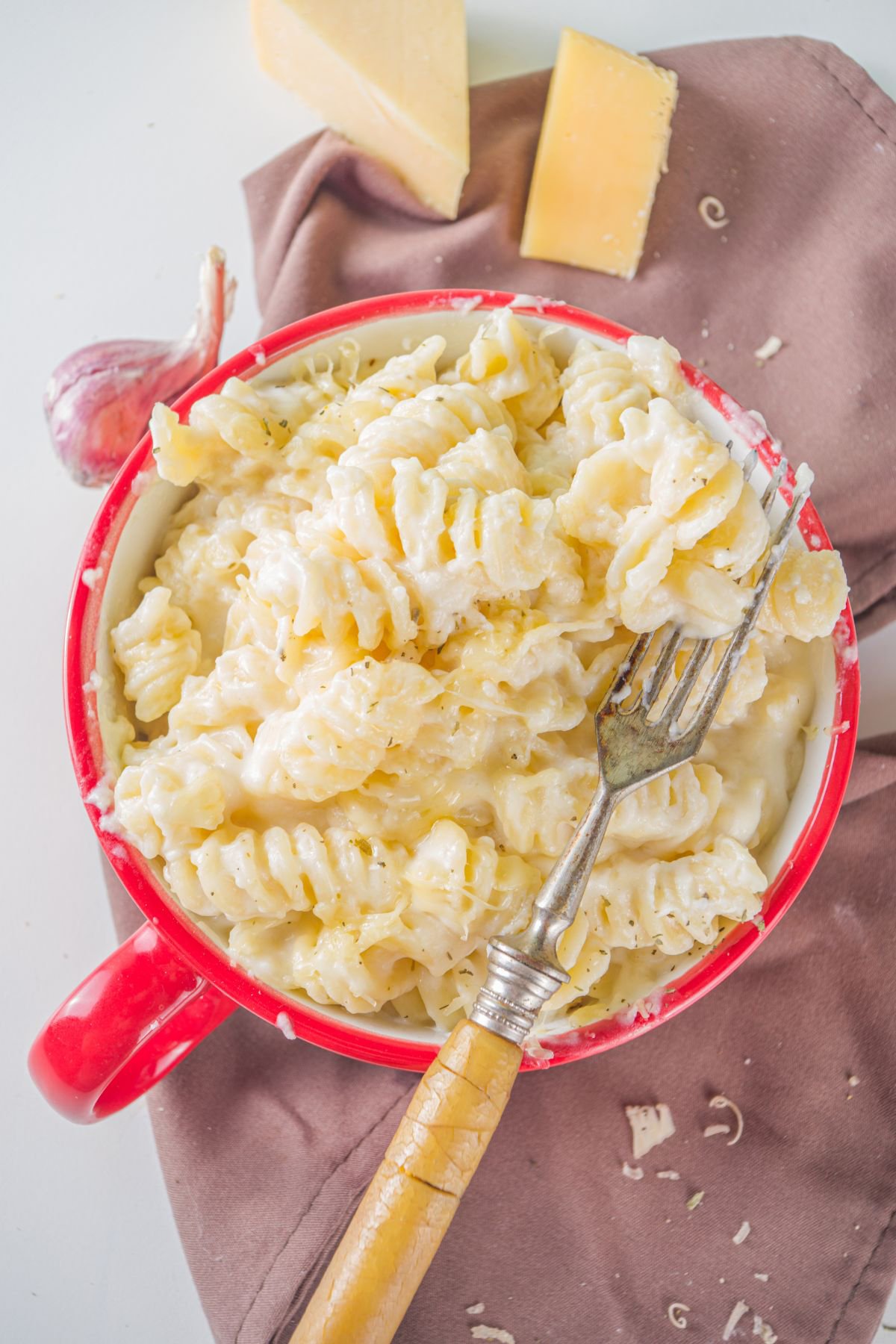 Mac and cheese, a beloved classic, offers the perfect comfort with its creamy, cheesy goodness. Yet, for a truly fulfilling dining experience, many prefer to complement it with a side dish or a main course. We'd love to hear from you—how do you enjoy your mac and cheese? Are you team protein, bread, salad, or perhaps vegetarian?
Share your delightful preferences with us in the comments below!
Jump to:
What Main Dish Goes with Mac and Cheese
Pairing macaroni and cheese with a suitable main dish is all about achieving balance and enhancing the overall dining experience. Think about texture harmony and how the main dish's texture complements your mac and cheese.
Consider flavor contrast and how different tastes can enhance each other. Customize your Mac by adding ingredients that align with your chosen main dish.
Play with temperature variations and consider condiments to tie everything together. It's about finding harmony in texture, flavor, and cultural influences, all while ensuring that each element complements the other.
What Protein Goes with Mac and Cheese
Mac and cheese pair wonderfully with a variety of proteins. Some prefer the savory crunch of crispy bacon, adding smoky flavor. Grilled chicken provides a hearty contrast to the creamy cheese sauce. Pulled pork offers succulent sweetness, while hot dogs bring a nostalgic touch to this beloved dish.
What's your favorite mac and cheese companion? Explore over 30 recipes and share your preferences!
What Sides Go with Mac and Cheese
Mac'n'cheese shines when accompanied by delectable side dishes. From crisp green salads to tangy coleslaw, these sides elevate your meal. Roasted vegetables offer a hearty, nutritious balance, while garlic bread adds a warm, comforting touch. Explore our collection of side dish recipes and discover the perfect pairing for your mac and cheese feast!
In the world of flavors, macaroni & cheese and hot lemon pepper wings form an unexpectedly delightful pair. As you savor each bite, you'll notice a beautiful contrast of textures and tastes. The mac and cheese, like an old friend, offers its warm embrace, while the wings provide an invigorating kick of tangy spice.
It's a culinary dance, an invitation to a sensory adventure that will surely leave your taste buds craving an encore.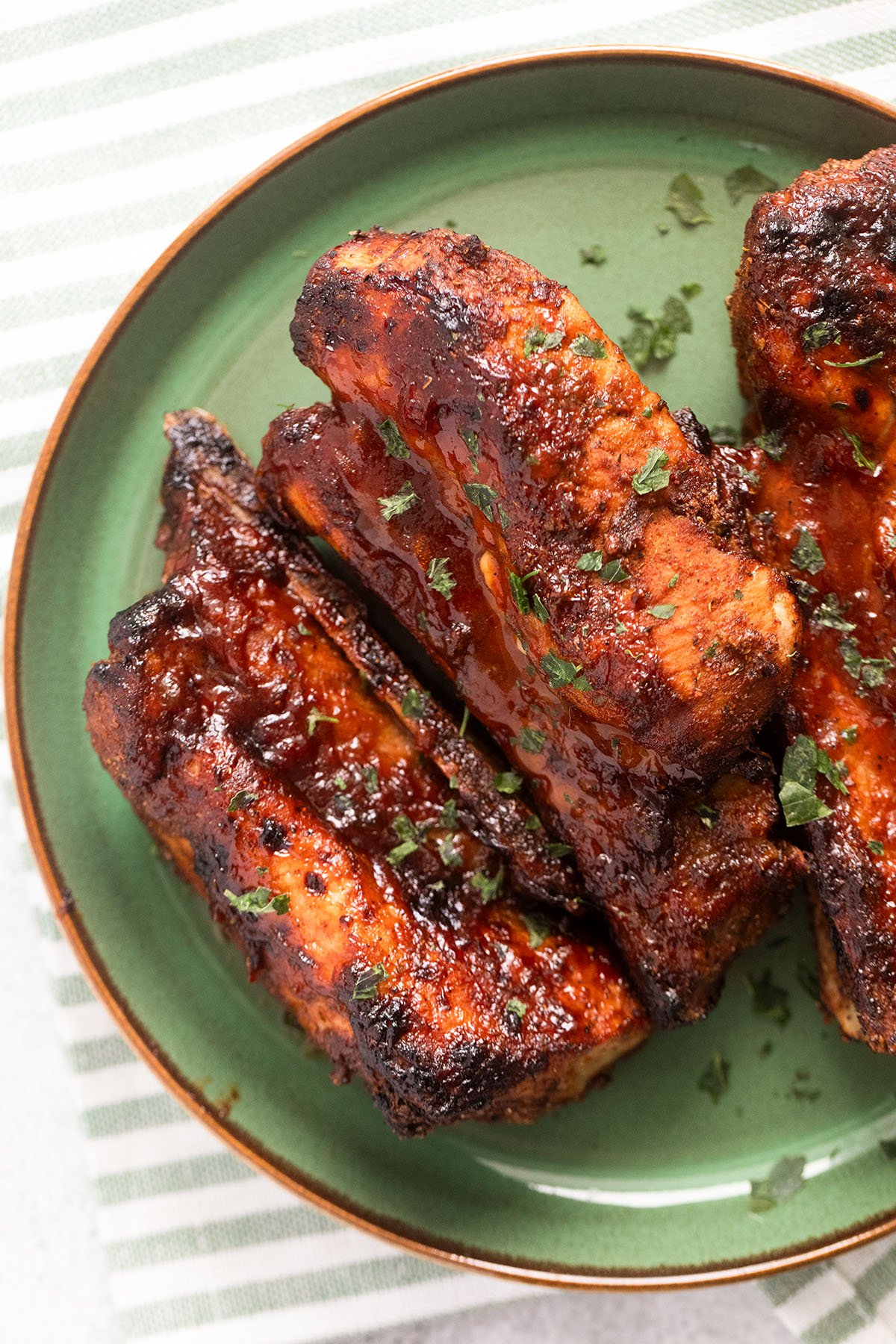 When it comes to air-fried country-style ribs, they make an excellent companion to mac and cheese due to their succulent meatiness. The tender, juicy ribs pair seamlessly with the creamy cheese sauce, creating a mouthwatering contrast in flavor and texture.
Additionally, the rich, smoky notes of the ribs complement the cheesy macaroni exquisitely. The result is a satisfying meal that brings together the best of both worlds, and the combination of earthy browns and golden yellows on your plate adds a visually appetizing element to your dining experience.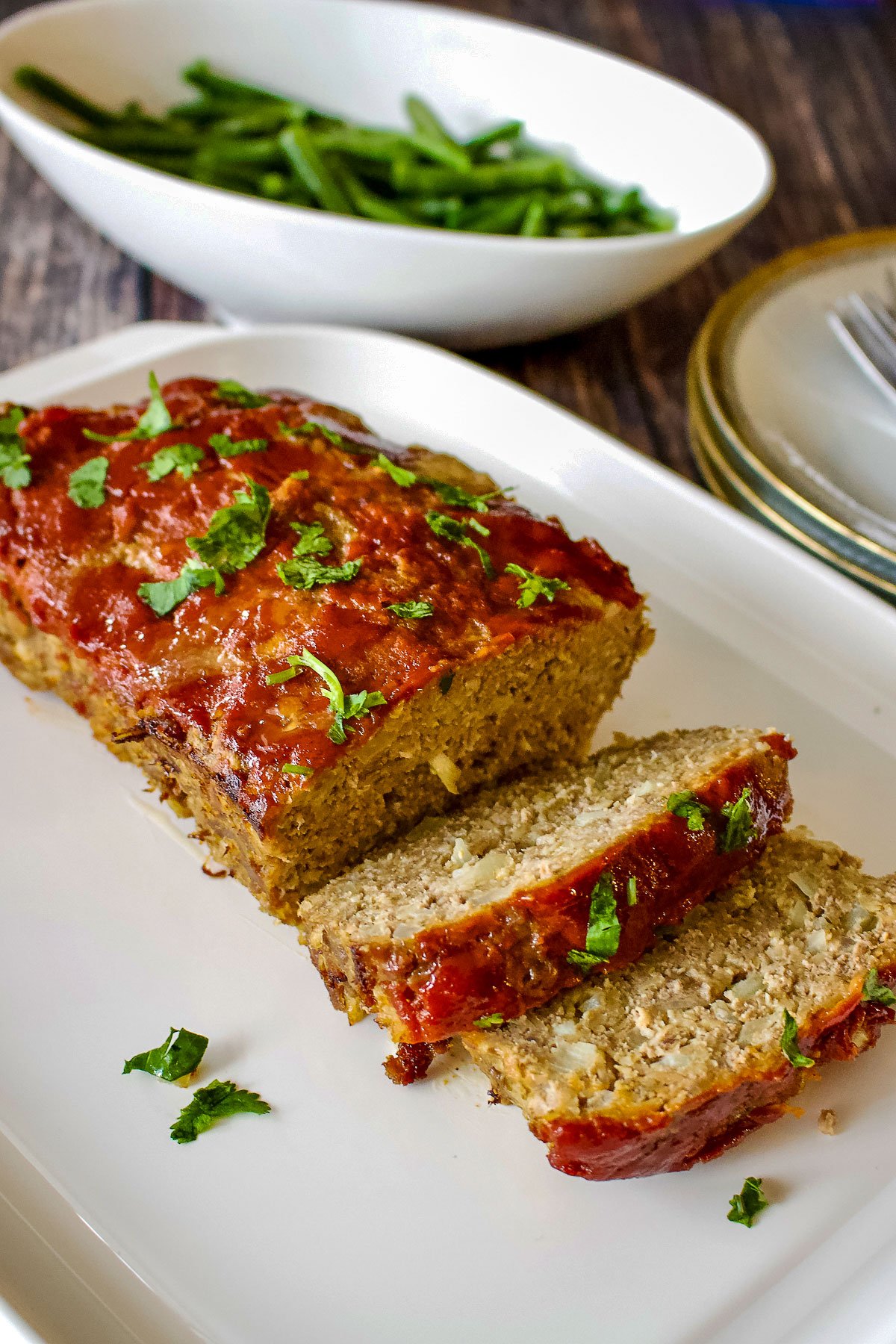 Sink your teeth into a Midwest classic – our juicy meatloaf paired with mac and cheese. Crafted from a timeless recipe enriched with oatmeal, it's a hearty, homey delight that transforms your family dinner into a beloved tradition.
Enhance your Teriyaki Chicken experience with our Old-Fashioned Baked Mac and Cheese. This classic mac and cheese recipe brings comforting cheesy goodness to the table, perfectly balancing the bold flavors of teriyaki. It's a timeless pairing that guarantees satisfaction. Say goodbye to store-bought teriyaki sauce and savor the home-cooked magic of this combination.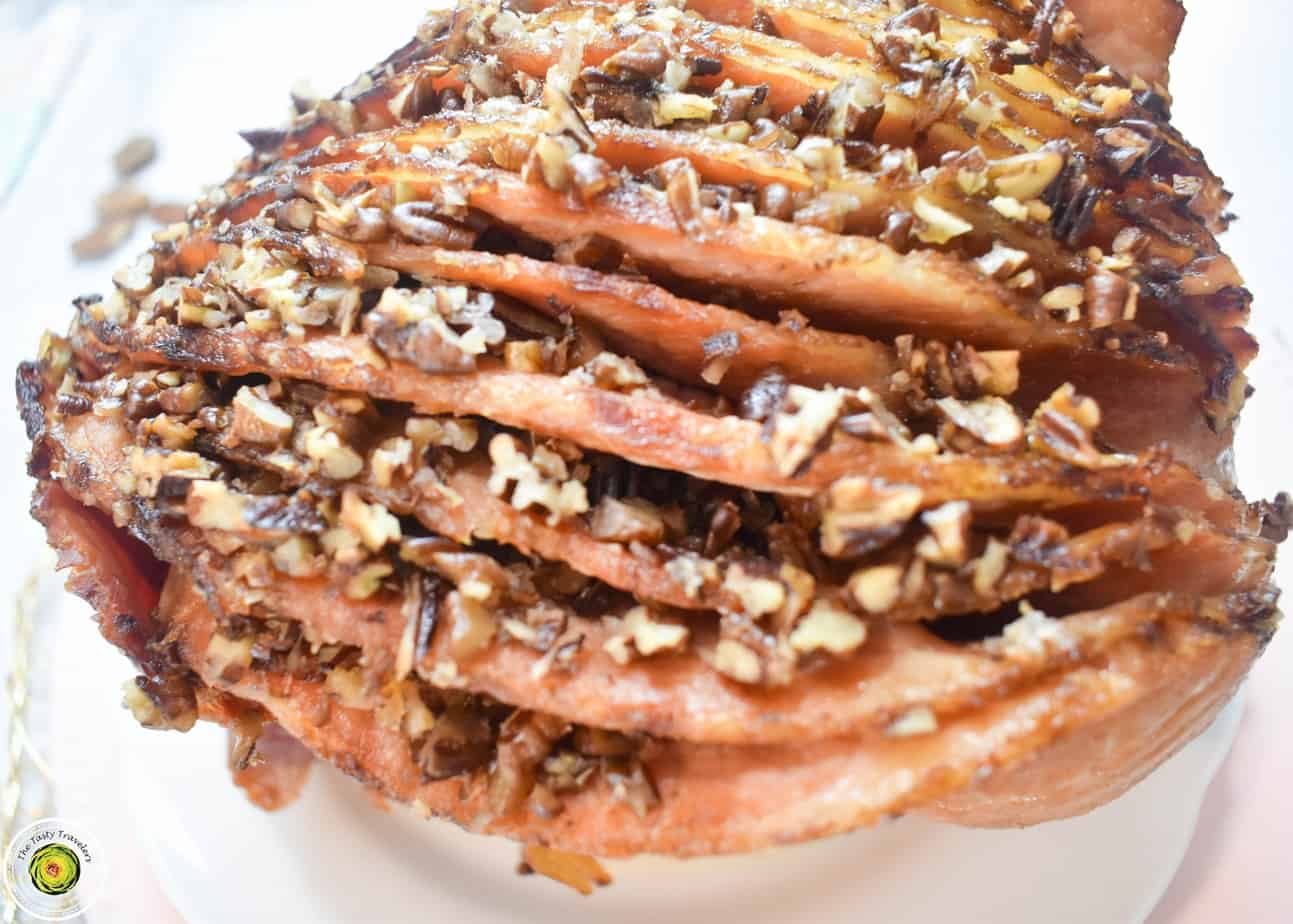 Indulge in a delightful Instant Pot Pecan Glazed Ham with your favorite mac & cheese. Whether you choose boneless or bone-in ham, spiral sliced or unsliced, glazed or unglazed, this juicy ham, served as a main, adds a sweet and savory touch that complements your creamy macaroni to perfection.
Picture this: crispy chicken patties meet creamy mac and cheese, and the result is a delightful mix of textures and flavors. The contrast is delicious: crispy on the outside, tender inside, paired with creamy, cheesy macaroni. It's a symphony of crunch and smoothness.
Savory chicken blends beautifully with indulgent mac and cheese, offering a comforting, crispy, and creamy fusion that'll have you craving more. This culinary chemistry is simply irresistible!
This pairing offers a delightful fusion of textures, flavors, and colors, making it an excellent choice for a satisfying main dish
Texture Harmony: Creamy mac and cheese perfectly complement the flaky salmon, creating a delightful contrast of textures in this flavorful pairing.
Flavor Complement: The rich and cheesy mac beautifully pairs with the mild and slightly sweet salmon, resulting in a harmonious blend of flavors.
Color Contrast: The vibrant, coral-hued salmon alongside the golden mac and cheese creates not only a visually appealing dish but also a delightful contrast of colors that stimulate the appetite.
Nutritional Balance: This combination strikes an ideal balance between protein from the salmon and comforting carbs from the mac & cheese.
Versatility: The flexibility of macaroni and cheese allows you to customize it to match the nuanced flavors of the salmon, ensuring a personalized and mouthwatering culinary experience.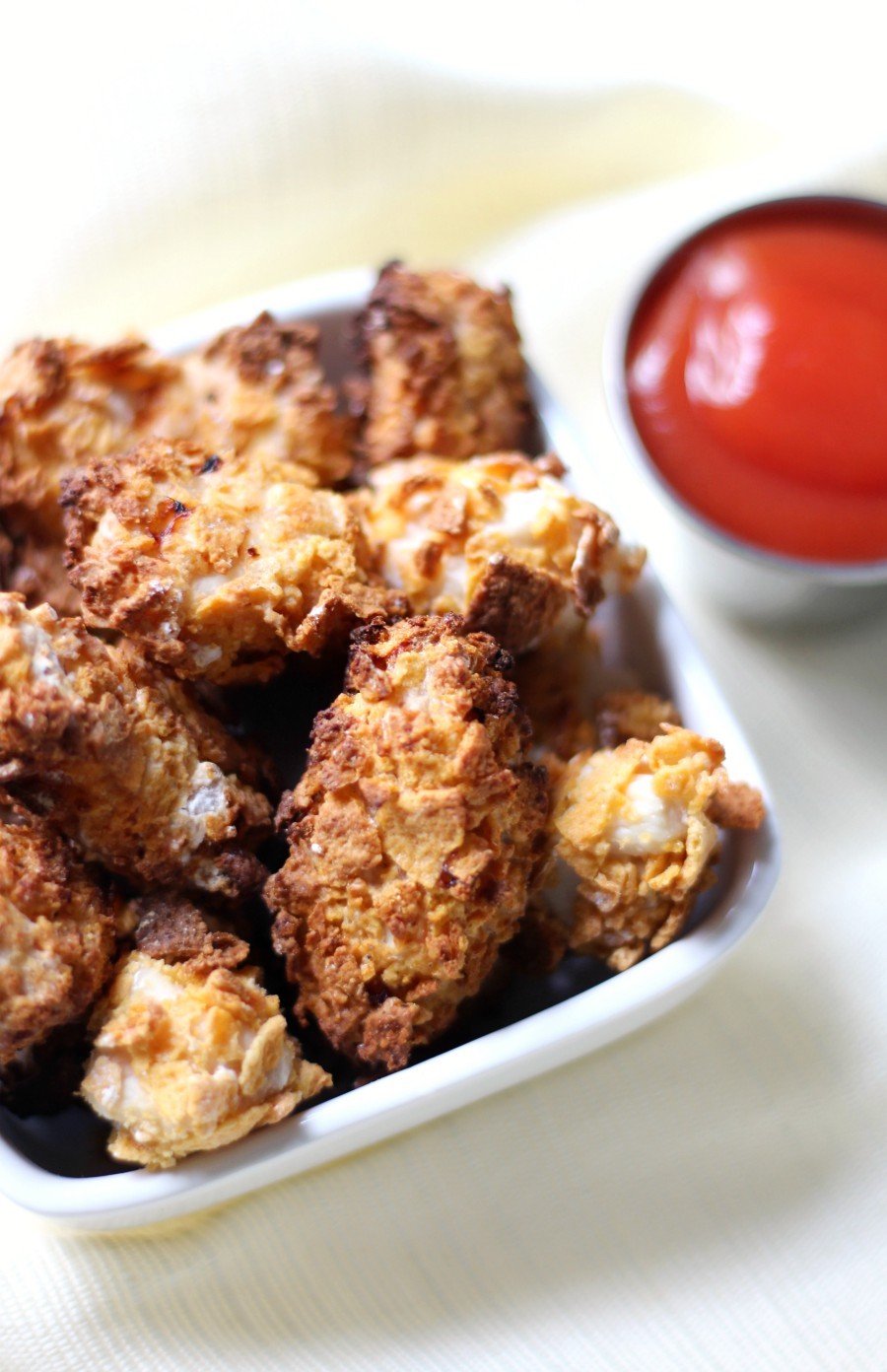 Pairing mac and cheese with Extra Crispy Gluten-Free Air Fryer Popcorn Chicken creates a delightful main dish experience. The creamy mac n cheese perfectly complements the extra crispy and savory popcorn chicken, resulting in a satisfying combination of textures and flavors. This pairing not only offers a visually appealing plate with the golden-brown chicken and cheesy mac but also provides a complete and wholesome meal, making it an ideal choice for a quick and family-friendly dinner.
Perfect Pairing of Cook Times: Macaroni & Cheese is known for its quick and easy preparation, and the 30-minute cook time of Air Fryer BBQ Chicken Thighs aligns perfectly with that convenience.
Balanced Flavors: The simplicity of the chicken thighs' dry rub seasoning complements the rich and creamy mac and cheese, creating a harmonious and satisfying flavor profile.
Family-Friendly Feast: BBQ chicken is a crowd-pleaser, making it an ideal choice when you're serving a hungry group or family. Paired with mac and cheese, it's a meal that both kids and adults will enjoy.
Effortless Preparation: With simple ingredients and minimal prep, both recipes offer ease and convenience in the kitchen, making them a perfect match for a stress-free dinner.
Texture Synergy: The crispy skin of the air-fried chicken thighs contrasts beautifully with the smooth and creamy mac and cheese, enhancing the overall dining experience.
Savor the blend of creamy mac and cheese with Dutch Oven BBQ Pulled Chicken. This shredded chicken, simmered in BBQ sauce, perfectly complements the rich mac and cheese. It's a versatile main dish, ready in just an hour, without the need for a smoker. The result is a delightful combination of comfort and flavor, pleasing both kids and adults. This pairing offers a satisfying dining experience.
Macaroni and cheese and baked tilapia make a fantastic duo for your dinner table. The creamy richness of mac and cheese pairs seamlessly with the bold, spicy flavors of the blackened tilapia, creating a satisfying balance.
The Tuna Mac and Cheese would be a delightful choice to pair with your blackened tilapia. This combination offers both indulgence and a healthy, lean protein source, making it a well-rounded and effortless meal. Plus, you can easily customize the sides to suit your taste preferences. Enjoy this delicious pairing that brings together the best of both worlds.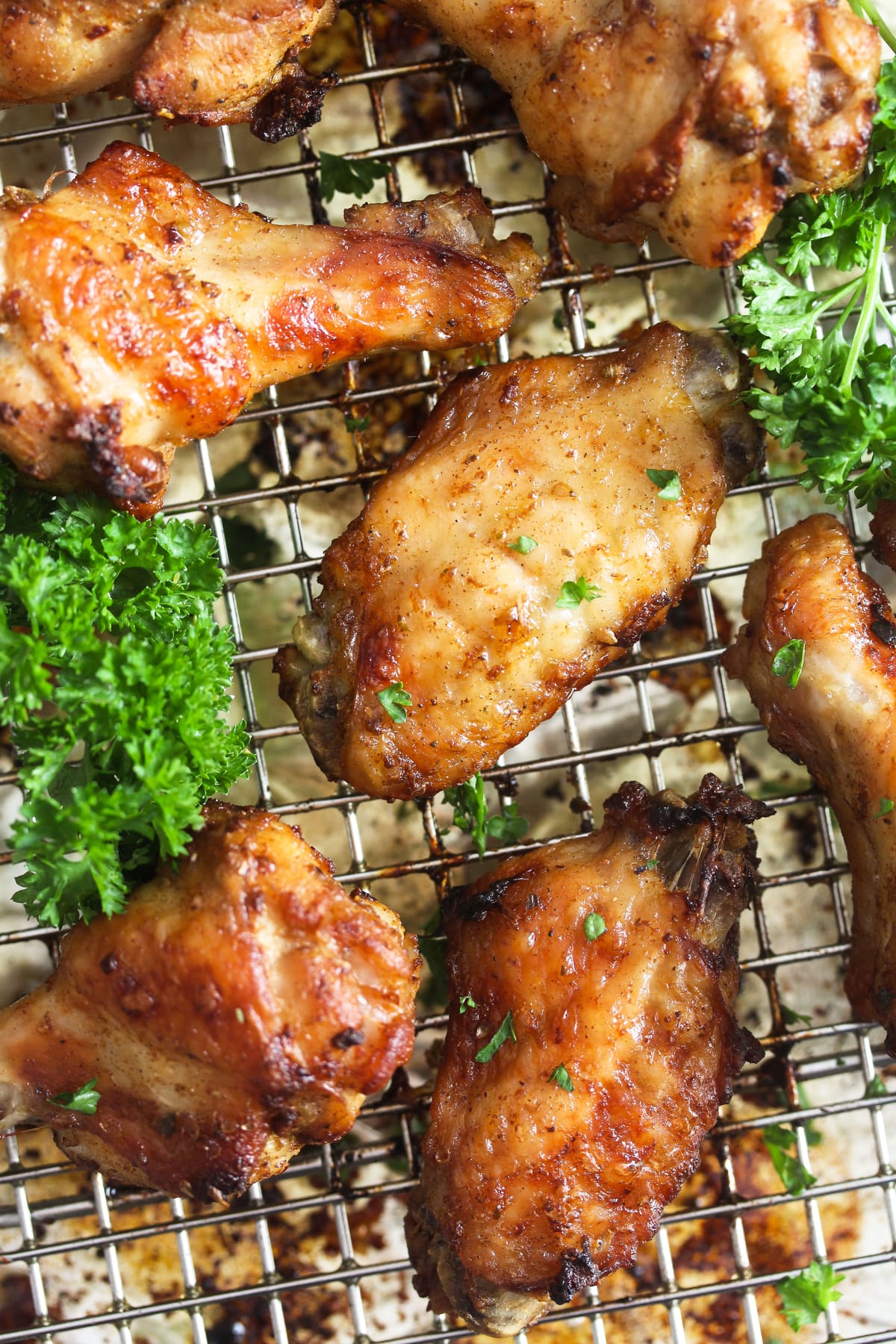 Indulge in a delightful pairing that's sure to please your taste buds. This Garlic Butter Chicken Wings, crispy and flavorful, serve as the perfect main dish alongside our Creamy Ricotta Mac and Cheese. These wings, a party favorite, are ready in about 40 minutes, while our mac & cheese offers a creamy and cheesy counterpart. Together, they create a satisfying and delicious meal for any occasion. Enjoy the harmonious blend of flavors and textures in this delightful duo!
The creamy mac with its cheesy goodness complements the crispy, golden exterior of the catfish fillets. The tender and flavorful catfish inside pairs wonderfully with the rich and comforting mac and cheese. This combination creates a satisfying and indulgent meal that's perfect for satisfying your seafood cravings. Enjoy the contrast of textures and flavors as you savor this Southern favorite alongside a classic comfort dish.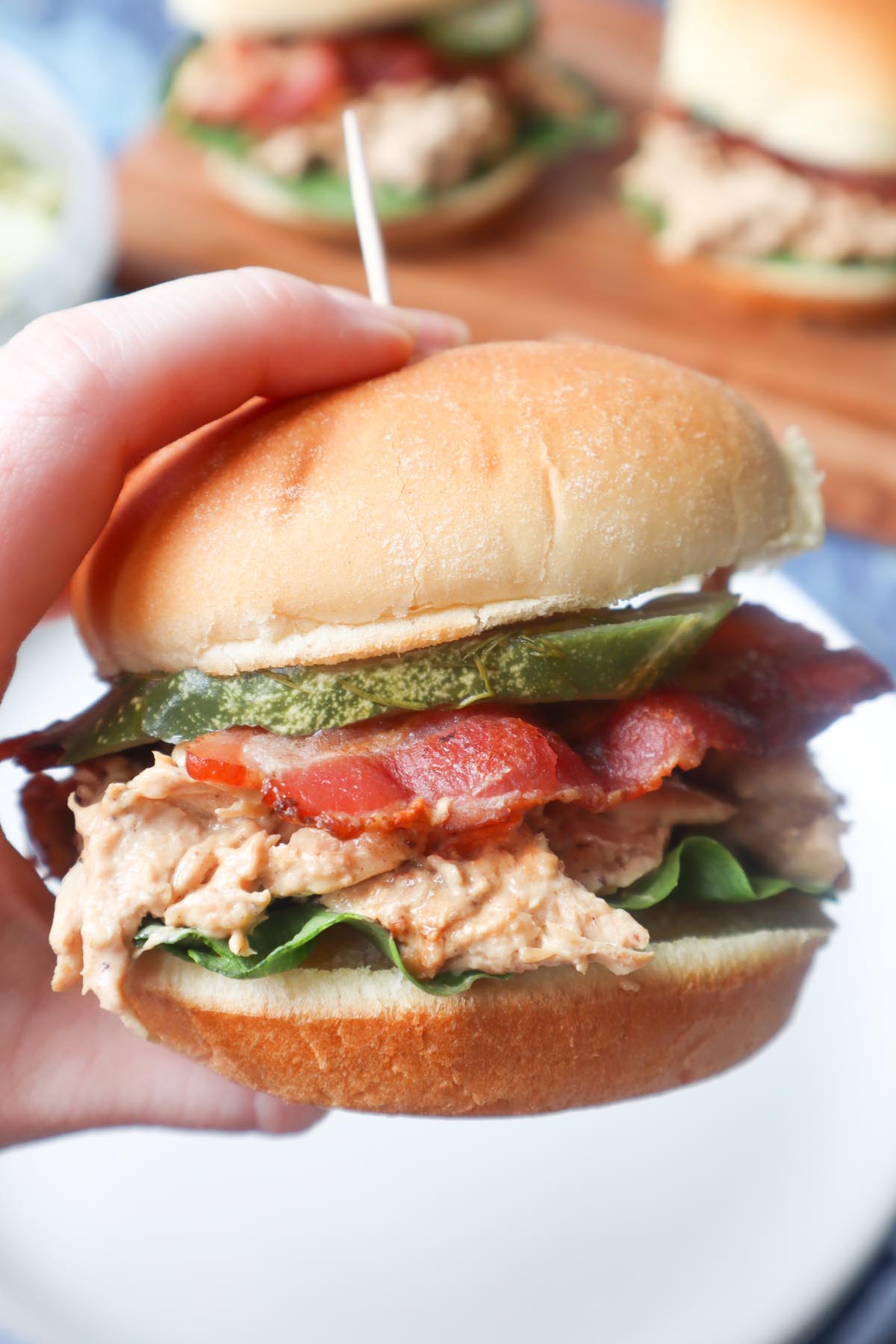 The creamy, cheesy mac balances the savory, smoky flavors of the chicken and bacon, while the ranch dressing adds a cool and tangy contrast. Together, they create a satisfying and comforting meal that's quick and easy to prepare.
This delightful combination of flavors and textures is perfect for both lunch and dinner, appealing to kids and adults alike. Customize your sandwich with your favorite toppings for an extra layer of deliciousness. Enjoy the delicious harmony of these two classic comfort foods coming together on your plate.
Mac and cheese pairs wonderfully with Coca-Cola Chicken Thighs. The creamy mac and cheese perfectly complements the moist, tender, and juicy cola/pepsi chicken thighs recipe.
The rich and cheesy mac enhances the flavors of the chicken, creating a satisfying and flavorful meal. This combination offers a delightful balance of textures and tastes, making it a delicious choice for dinner.
As you take a bite, you'll notice how the cheesy mac and the savory meatballs create a perfect balance of textures and tastes. The mac adds a creamy contrast to the tender and juicy meatballs, resulting in a mouthwatering combination that's hard to resist.
This pairing offers not only a delicious meal but also a sense of indulgence and satisfaction.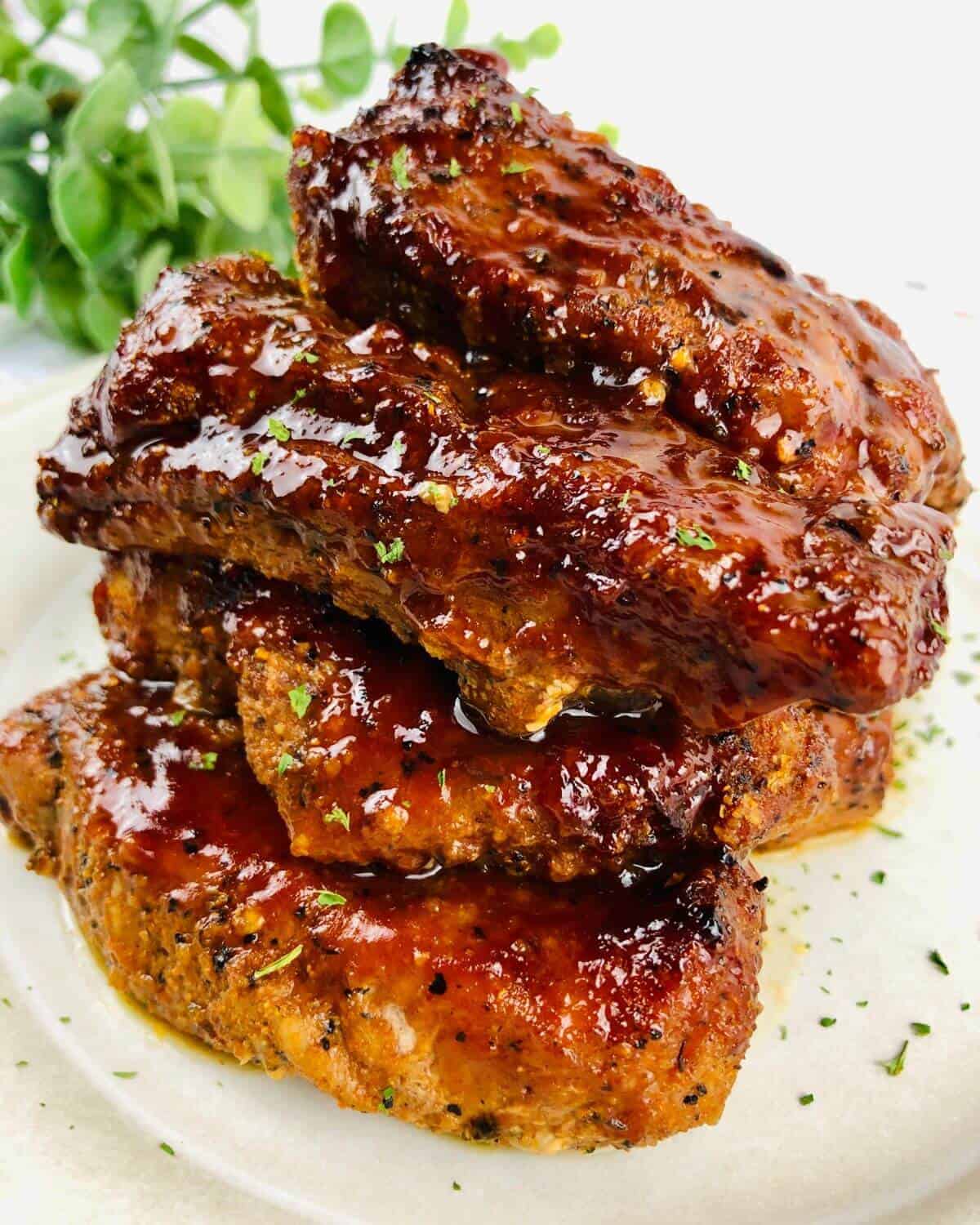 Here's why this pairing works so brilliantly: The rich and creamy mac and cheese provides a sumptuous backdrop for the smoky, savory ribs.
As you savor each bite, you'll appreciate the delightful interplay of flavors and textures. The mac and cheese adds a comforting, cheesy embrace to the already delightful ribs, creating a balanced and thoroughly satisfying meal.
Pairing these tender, no-breading chicken tenderloins with the rich and creamy white cheddar mac and cheese creates a delightful contrast of textures and flavors.
It's a satisfying and comforting main dish that's quick to prepare in the air fryer. Enjoy the crispy, tender chicken alongside the cheesy, velvety mac for a truly delicious meal.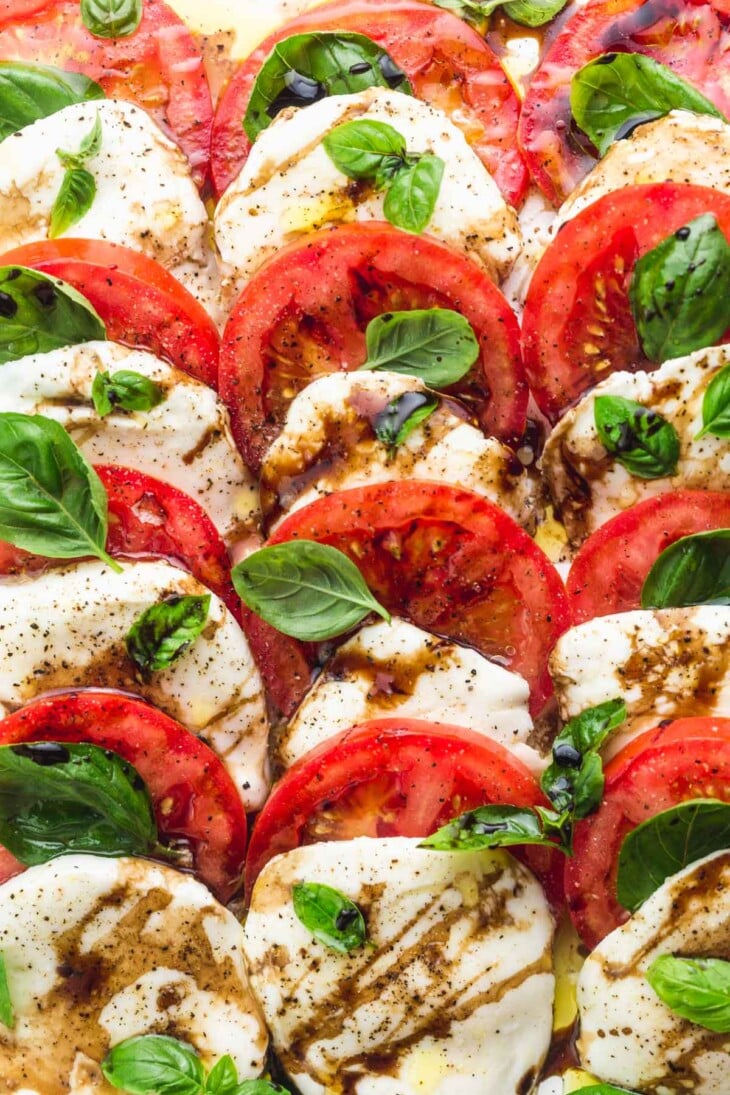 Too much cheese? Never! 😊
Pairing mac with a refreshing Caprese salad creates a delightful contrast. The creamy, cheesy mac harmonizes with the crisp, vibrant flavors of the salad, making it a satisfying combination. Enjoy the best of both worlds in this pairing.
Imagine this: you're about to embark on a culinary adventure that marries the simplicity of the chicken pot pie with the creamy richness of our signature macaroni & cheese. It's a pairing destined for greatness.
If you're a fan of sandwiches featuring macaroni and cheese, like our mouthwatering mac and cheese burger, then you absolutely must dive into the delightful pairing of mac and the Instant Pot Crack Chicken Sandwich.
These easy and addictive chicken sandwiches are a simple meal to make any time.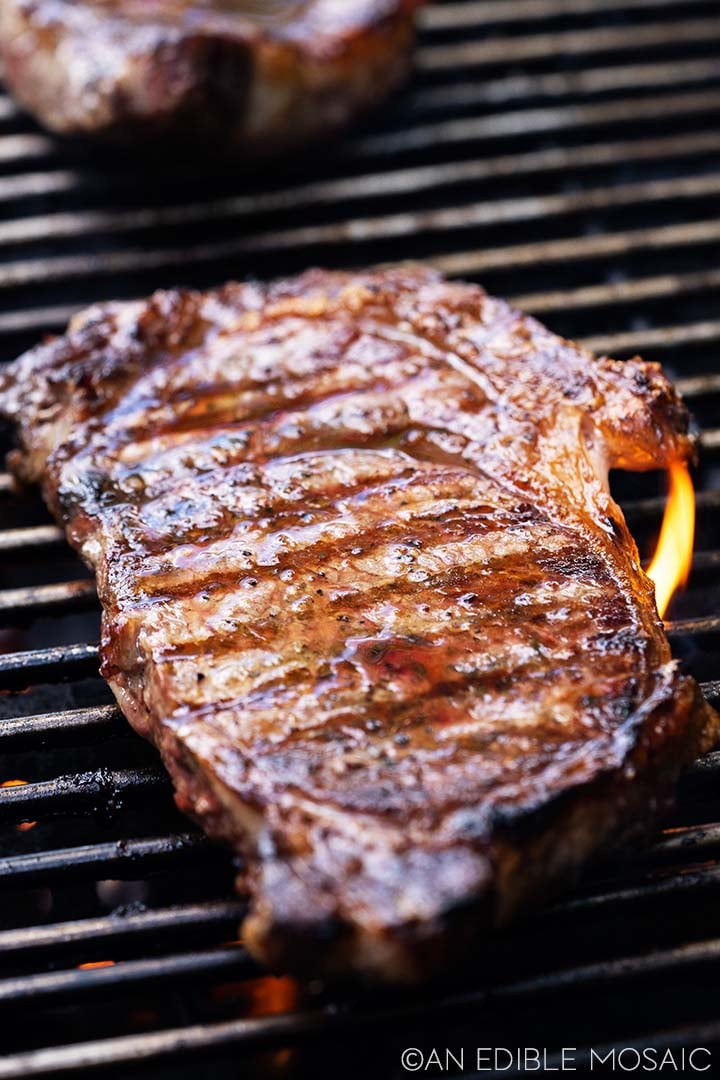 A perfect dinner recipe unfolds as you fire up the grill for a succulent ribeye steak, charred to perfection, and then combine it with the creamy indulgence of mac and cheese.
This pairing brings together the sizzle of the steak and the comforting richness of mac, creating a delightful and satisfying feast for your taste buds.
Savor the delightful combination of baked BBQ chicken wings, sticky and glossy from the oven, paired with one of our delectable mac and cheese recipes.
These irresistibly delicious wings will have you licking your fingers clean, while the creamy mac and cheese adds an extra layer of satisfaction to your meal.
Pair our mouthwatering pork belly mac & cheese with a quick and easy side dish: Air Fryer Broccoli.
Your dinner is elevated with perfectly roasted broccoli, crisped to perfection right from the freezer, making it a delightful sidekick to the rich flavors of the noodles and cheese.
Indulge in the delicious pairing of our classic mac and crispy baked turkey wings. Whether you're a wing lover or not, these giant, super-crispy turkey wings are a delight.
You can enjoy them as a satisfying main dish alongside our flavorful macaroni and cheese. It's a versatile and mouthwatering combination that's perfect for any occasion.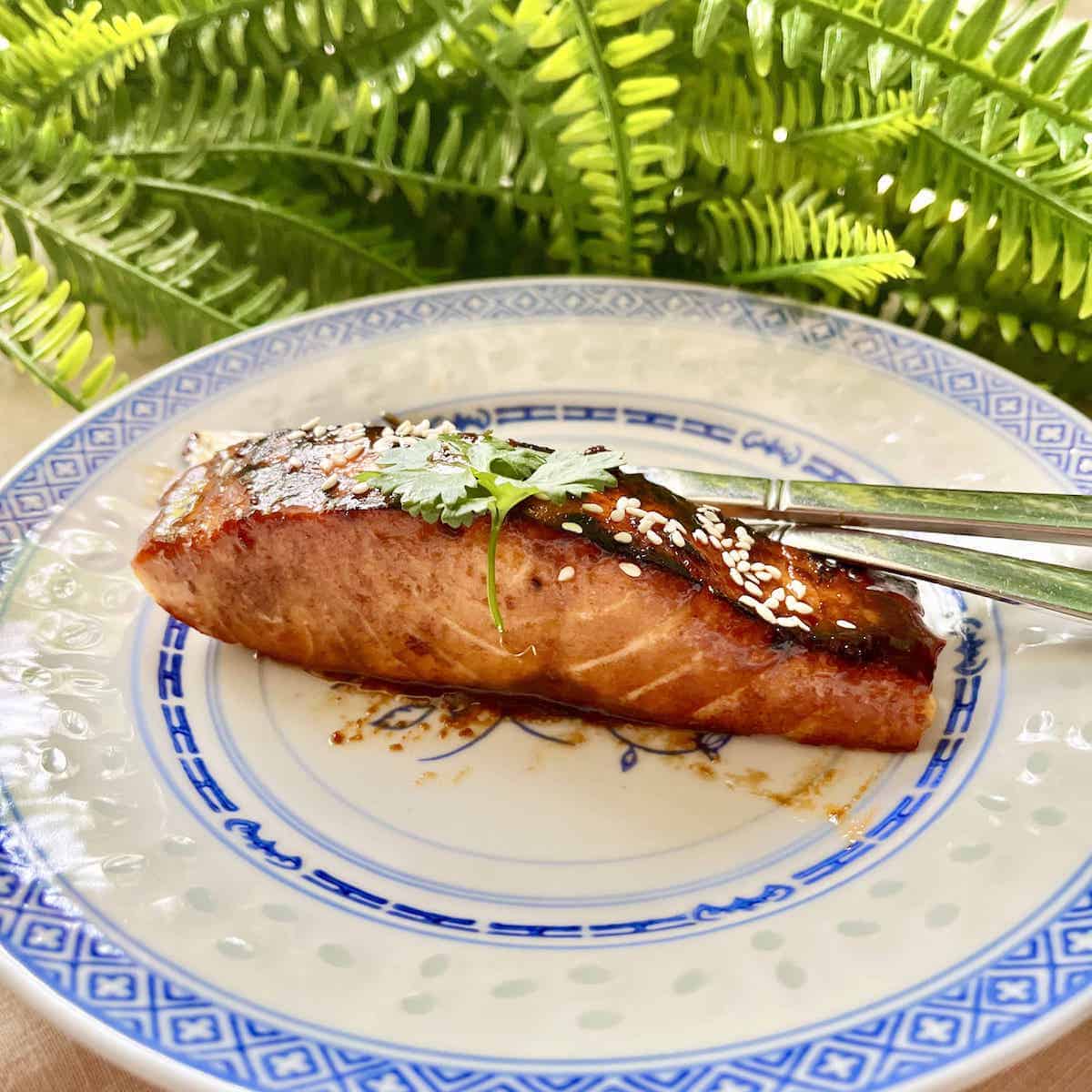 Why do I like this duo?
Minimal Effort: Achieve a flavorful and wholesome meal with minimal effort, perfect for those days when you're short on time.
Flavor Fusion: The creamy richness of pasta and cheese fuses deliciously with the savory umami of miso butter salmon, creating a taste sensation that's greater than the sum of its parts.
Balanced Meal: With mac and cheese's comforting creaminess and salmon's healthy protein, this pairing offers a well-rounded and satisfying meal.
Quick and Easy: Both dishes are quick to prepare, making it a convenient option for busy weeknight dinners.
My family and I have always treasured the delightful pairing of easy chicken breast schnitzel and mac and cheese. It's a comforting blend of flavors that evokes cherished memories of family picnics and cozy dinners.
The crispy schnitzel perfectly complements the creamy mac and cheese, creating a wholesome meal that satisfies our taste buds and our hearts. It's a go-to choice for gatherings, picnics, or just a simple, heartwarming dinner at home.
If you're wondering what to serve with mac and cheese, pair your cheesy mac with Cast Iron Skillet Chicken Drumsticks. As a busy mom, I am all for easy dinner wins.
These cast iron skillet chicken drumsticks are not only easy but they are juicy and loaded with flavor. I also love cooking with drumsticks since they are a very economical meat to buy. These cast iron skillet chicken drumsticks are so flavorful. This no-fuss recipe is perfect for a busy weeknight dinner.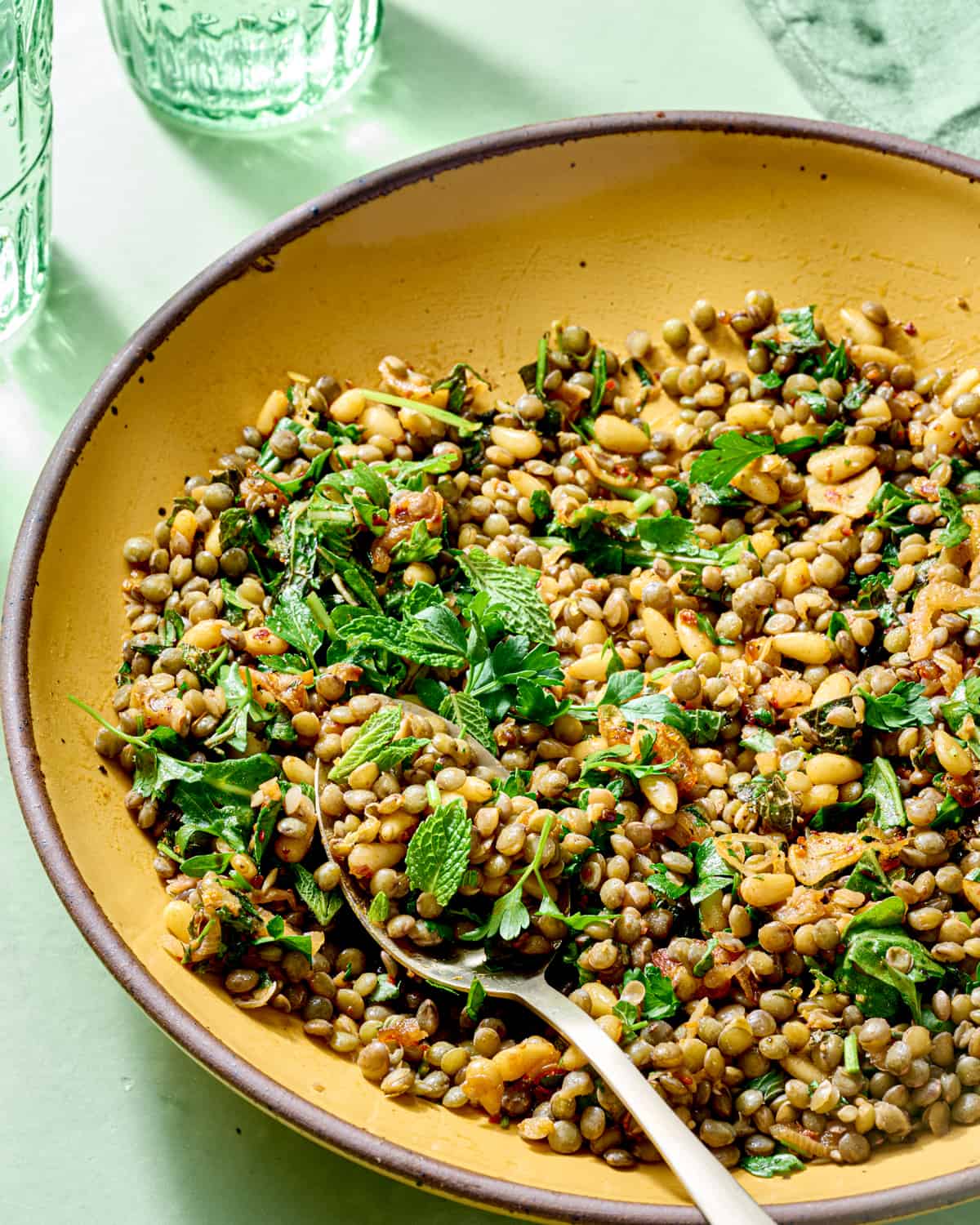 Elevate your dining experience by pairing your pasta and cheese with this delightful Lentil Salad with Fresh Herbs.
This Lentil Salad with Fresh Herbs is a hearty dish that's easy to make for lunches, dinners, and side dishes! Tender lentils are dressed in an aromatic oil, and then tossed with lemon, fresh herbs, toasted nuts, and arugula. It's a 30-minute meal that's bursting with refreshing and mouth-watering flavors!
Experience this salad with our 5 cheese mac and cheese recipe, thank me later!
Indulge in the savory delight of Roman Chicken Cacciatore alongside your cheesy mac. Roman Chicken Cacciatore is an easy, inexpensive, and incredibly delicious weeknight dinner. Bone-in chicken thighs are slowly braised in a flavorful sauce made from white wine, vinegar, garlic, and rosemary.
This Roman-style dish offers a unique twist compared to the American-style, tomato-based chicken cacciatore, making it a good pairing with your cheese sauce and pasta. Enjoy the rich flavors and contrasting textures of this satisfying combination.
Let me set the scene for you: picture a warm summer evening, the sun dipping below the horizon, and the mouthwatering aroma of Bourbon and Brown Sugar Barbecue Ribs wafting from the grill. That's the kind of experience my family and I absolutely love. We gather in the backyard, eagerly anticipating these sweet, tangy ribs that occasionally deliver a subtle kick.
Now, here's the secret to making this experience even better: pairing those fantastic ribs with a generous serving of mac and cheese.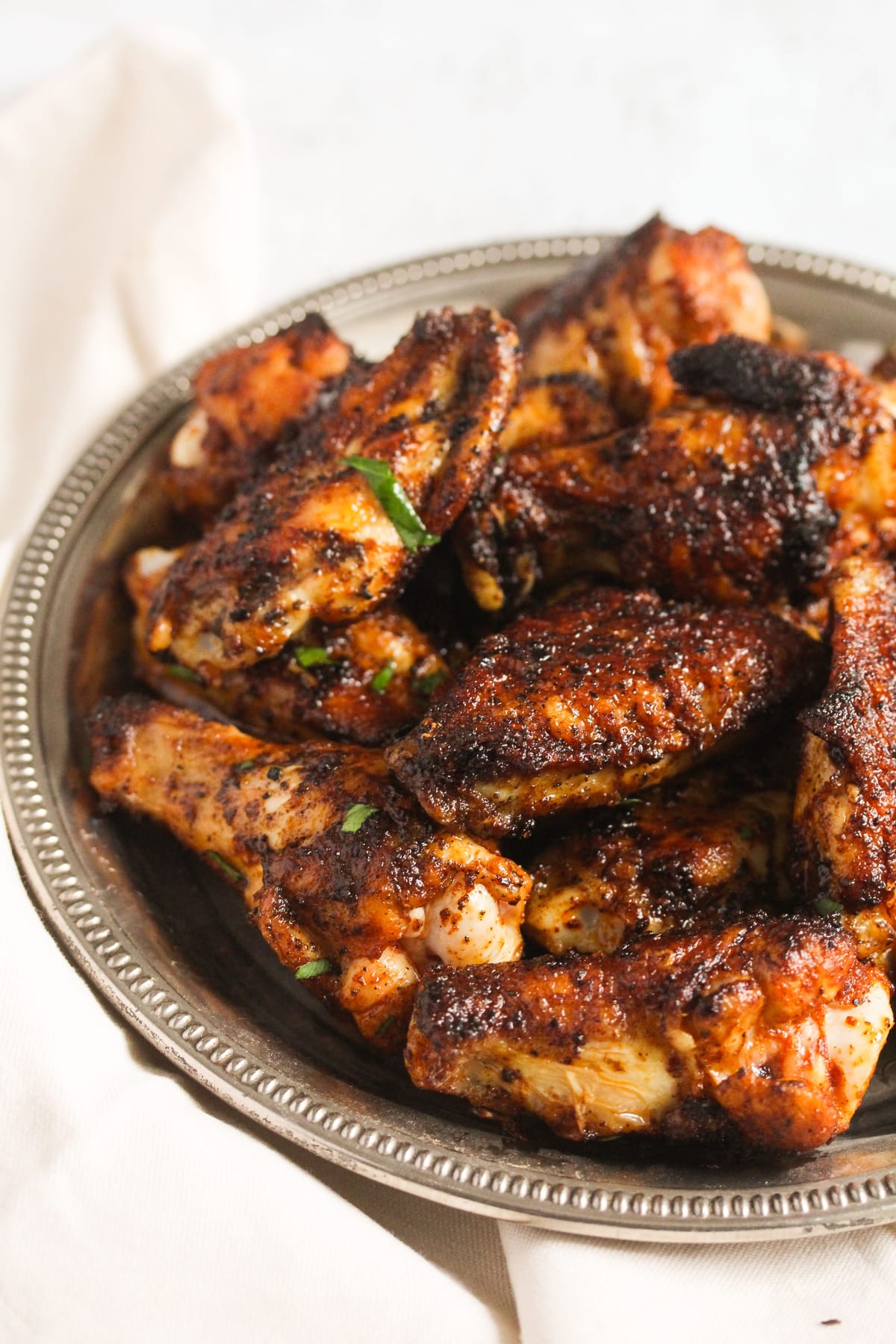 Mac and cheese, a comforting classic like a warm hug on a chilly day. Now, meet its bold companion, Baked Cajun Chicken Wings. They're packed with fiery flavors that demand attention.
In this pairing, we discover the beauty of contrasts. Creamy, cheesy mac mellows the intense spice of the wings. It's a reminder that sometimes, unexpected combinations create the most delicious mix.
These two are excellent all by themselves. The wings are my go-to food for the football season – crispy, zesty, and utterly satisfying. And, when it comes to comfort food, cheesy pasta is the ultimate creamy indulgence, perfect for those cozy evenings.
But when paired together, they create a dynamic duo that elevates your dining experience. Whether it's game day or a casual weeknight, this combination is sure to win over your taste buds.
As I said at the beginning of this article, the pulled pork makes a good pair with the macaroni and cheese.
As you take a bite, the creamy macaroni bathed in cheese sauce meets the sweet and savory embrace of pulled pork. It's a combination that dances on your taste buds, prepare to be amazed by this tasty delight!
In the words of Anthony Bourdain, 'Good food is very often, even most often, simple food.' That's the essence of pairing macaroni and cheese with Grilled Honey Mustard Chicken Drumsticks.
It's a delightful combination of creamy comfort and flavorful simplicity. The tender chicken, infused with sweet tangy sauce, will quickly become a favorite for any occasion.
Hungry for More Fast Recipes?
Sign up for our Newsletter to receive new, quick, and delicious recipes in your inbox occasionally! Find me sharing daily meal-time inspiration on Pinterest and Facebook
Give my quick recipes a try for your next family meal! Feel free to reach out if you need any assistance!
Explore these delightful pairings and savor the simple joys of comfort food. Whether it's a cozy dinner at home or a gathering with loved ones, macaroni and cheese have a match for every occasion. Stay tuned for more delicious duos in the future. Happy cooking!
Other Mac and Cheese Recipes
📖 Recipe
What to Serve With Mac and Cheese
Explore 30+ quick main dishes or side dishes to serve with mac and cheese. These hot lemon pepper chicken wings go well with macaroni and cheese.
Print
Pin
Rate
Ingredients
2

lbs

chicken wings

split, 900 g, Notes 1 and 2

2

tablespoon

olive oil

or vegetable/canola oil

1

teaspoon

garlic powder

1

tablespoon

lemon pepper seasoning

Note 3

¾

teaspoon

fine sea salt

fresh chopped parsley and lemon wedges to serve
Instructions
Preheat the oven to 400°F (200°C). Line a baking sheet with aluminum foil or parchment paper and place an oven-safe wire rack on top. Brush the rack lightly with oil.

Dry the wings well with paper towels.

Season the chicken wings: Place them in a large bowl, pour the oil on top and stir well to coat. Mix garlic powder, lemon pepper, and salt in a small bowl. Sprinkle over the chicken pieces and stir well.

Bake the wings for 20 minutes. Flip them with tongs and cook for 20-25 minutes until golden brown and crispy.

Rest for about 5 minutes and sprinkle with chopped parsley if desired. Serve with lemon wedges.

Combine with your favorite mac and cheese recipe and enjoy!
Notes
2 lbs (900 g) - about 8-9 whole wings or 16-18 flats (wingettes) and drumettes.
If required, split whole wings: Place one whole piece on a cutting board. Hold the little drumstick in your hand and stretch the joint open. The wingette (or flat part) should still be on the work surface. Cut through the joint; you should not encounter resistance. If there is any, you didn't hit the right spot. Move the knife a few millimeters more on the right or left until you find the right place to go through the skin and between the bones quickly. If they still have the tips on, remove those too.
Use more or less to taste. My mixture is relatively hot, so 1 tablespoon makes the wings pretty hot. If not hot enough, add a bit more or add a pinch of cayenne pepper.
Nutrition
Serving:
4
pieces
|
Calories:
341
kcal
|
Carbohydrates:
2
g
|
Protein:
23
g
|
Fat:
27
g
|
Saturated Fat:
6
g
|
Polyunsaturated Fat:
5
g
|
Monounsaturated Fat:
13
g
|
Trans Fat:
1
g
|
Cholesterol:
94
mg
|
Sodium:
533
mg
|
Potassium:
221
mg
|
Fiber:
1
g
|
Sugar:
1
g
|
Vitamin A:
188
IU
|
Vitamin C:
1
mg
|
Calcium:
22
mg
|
Iron:
1
mg